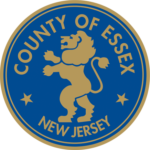 The Essex County
BOARD OF ELECTIONS
The information in this section is provided to assist New Jersey members of the military or other uniformed services, and the civilian voters living overseas to vote in the upcoming 
General Election
. These voters have several options for voter registration and the means by which they can request and obtain a ballot. Specifically, these voters can request and return a ballot by electronic transmission (fax or as an email attachment).
To begin, here are the definitions of the voters entitled to use these options:
Military Voters
A military voter is a voter who is absent from his or her New Jersey residence on election day; and is entitled to vote whether he or she is living elsewhere in New Jersey (i.e. a military installation), outside of New Jersey or outside the United States.
A "military voter" includes New Jersey citizens who are members of the Uniformed Services, Merchant Marine, Commissioned Corps of the Public Health Service, the National Oceanic and Atmospheric Administration.
A spouse or dependent of a member of the military or other uniformed services is also considered to be a "military voter".
Overseas Voters
An "overseas voter" is a voter who is living outside of the United States and who was residing in New Jersey immediately prior to departure.
Note: The overseas voter need not have been registered to vote in New Jersey prior to going outside of the United States, but must have been domiciled in New Jersey and have possessed the qualifications to register and vote in New Jersey.
For information about Voting by Mail or to obtain a Vote by Mail ballot, visit the Essex County Clerk website.
For questions or information about Voter registration, call the Voter Registration office at (973) 621 5030.