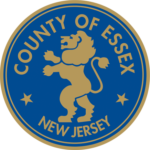 The Essex County
BOARD OF ELECTIONS

Attention!
In addition to these training videos, Poll Pad Training is required for all Poll Workers.
Click here to access the series of online courses. You will need set up an account to access the courses.
When setting up your username, please make it your First and Last Name.
This will help us track and give you credit in your worker profile as having completed the online training. AND – make password something you will remember!

2021 NJ Poll Worker Training
Here are some easy, step-by-step instructions on how to complete your vote-by-mail ballot, to make sure your vote counts.
Look inside the envelope you receive in the mail for these items:

The ballot
An inner envelope with an attached certificate
A mailing envelope

Completely fill in the oval next to each of your selections in blue or black ink.
Fill in and sign the certificate, keeping it attached to the inner envelope.
Place the ballot into the certificate envelope.
Then, place the certificate envelope into the mailing envelope.
Return your ballot. How you return it is up to you.
Select one of the following three ways:

Mail: It must be postmarked on or before 8:00 p.m. Election Day and be received by your county's Board of Elections on or before 6 days after Election Day.
Secure Ballot Drop Box: Place it in one of your county's secure ballot drop boxes by 8:00 p.m. on Election Day. Secure Ballot Drop Box locations
Board of Elections Office: Deliver it in person to your county's Board of Elections Office by 8:00 p.m. on Election Day. County Election Officials
NOTE: Your Vote-By-Mail ballot CANNOT be returned to your In-Person Early Voting Poll Location or your Election Day Poll Location.