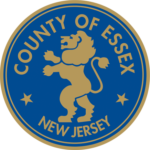 The Essex County
BOARD OF ELECTIONS
Poll Workers –
New Jersey Citizens Needed!
The Division of Elections, within the New Jersey Department of State, is seeking New Jersey citizens to help in their community by serving as poll workers during the  Early Voting period and on General Election Day. Citizens of all ages, including college and high school students who are at least 16 years old, are encouraged to apply.
Training is required and will be provided. If you are interested, please fill out the application below.
Poll Worker Application
For Early Voting and General Election Day
All Fields are Required