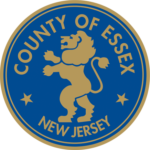 The Essex County
BOARD OF ELECTIONS
In the 2021 General Election we are back to Regular In Person Voting with the exception of voters who have applied to receive vote by mail or absentee ballots.
Ballots can be returned
by USPS Mail

It must be postmarked on or before November 2 and be received by the Essex Board of Elections on or before November 9. For your convenience, there are videos in both English and Spanish available on this page that explain the Vote by Mail in NJ process.


to the Essex County Board of Election Office

located at 495 Dr. Martin Luther King Dr. Dr, Martin Luther King Justice Building Room 145 Newark, NJ 07102 by 8:00PM on November 2, 2021.

to a Secure Ballot Box Location

in Essex County by 8:00PM on November 2, 2021.
Find Polling Places in Essex County.
Find Secure Ballot Boxes in Essex County.
If you are mailing or presenting a vote by mail ballot on behalf of someone else, please read this important notice.
The County Clerk cannot accept faxed or e-mailed copies of the Vote by Mail Application (unless you are an overseas voter).