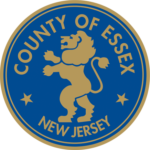 The Essex County
BOARD OF ELECTIONS
In the 2020 General Election, New Jersey will send a mail-in ballot to all active, registered voters. When your ballot arrives, read it carefully and follow the instructions to complete and return it.
Ballots can be returned
by USPS Mail

It must be postmarked on or before November 3 and be received by the Essex Board of Elections on or before November 10.

to your polling place

Bring your ballot to your polling place by 8:00 p.m. on election day, November 3. Remember only you, the voter, can bring your ballot to your polling place on election day.

to the Essex County Board of Election Office

located at 465 Dr. Martin Luther King Dr. Room 411 Newark, NJ 07102 by 8:00PM on November 3, 2020.

to a Secure Ballot Box Location

in Essex County by 8:00PM on November 3, 2020.
Find Polling Places in Essex County.
Find Secure Ballot Boxes in Essex County.
If you are mailing or presenting a vote by mail ballot on behalf of someone else, please read this important notice.
The County Clerk cannot accept faxed or e-mailed copies of the Vote by Mail Application (unless you are an overseas voter).